Trip Reviews
For Independent Reviews on tailormade individual and tailormade grouptravels with Latinamerica Journeys go to:
You will see here all our travel products offered on Responsible Travel and realted reviews per holiday destination. Latin America Journeys is a member since 2005 of Responsible Travel. We have more than 200 independent reviews on several Central & South America destinations and are the best performing operator for Cuba with tailor made holidays in the UK and USA!
Our own review page is updated only now and then with reviews with the most informative and interesting reviews for travelers. Feel free to contact us about more reviews and references. The latest and most recent reviews are always on the independent website of Responsible Travel for the travels that we offer via this channel.
For some reviews on our own Latinamerica Journeys website see the sections below: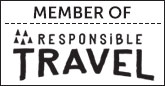 Here you find just a few comments of the many reviews we have received on our Grouptravels. We have guided more than 150 group travels, of which many in Latin America, with a lot of dedication, inspiration and unforgettable memories for the participants over the last 20 years.
Feel free to Contact us for references or more information by Email, phone, chat, Skype.
International Festival De Coros - Santiago De Cuba
We have developed a cultural exchange program for choirs that wish to participate in the International Festival de Coros of Cuba at Santiago de Cuba. The program is suited and quoted for a large world choir of 60 - 80 persons but can be adapted and tailor made for much smaller choirs as well. Just an example that we can take care of big events with larger travelparties as well with our excellent team in Havana or elsewhere in Central or South America. Feel free to Contact us!